Thank you for considering Jamaica Wheelchair Taxi as your excursion operator.
We are here to satisfy your every desire and presently offer the option to customize your excursions. If you would like to see an additional attraction while doing one of our arranged excursion packages, or do not want to go shopping or climb Dunn's River Falls, or would like to make some other change. Nooo problem! Our guides are here to customize any excursion at your request. These private excursions are designed for a minimum of four (4) or more persons who want to pave their way and have the freedom to design their own excursion.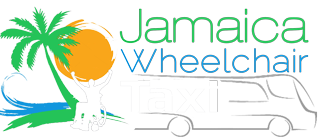 Our Services
We are Jamaica's best provider of transportation for visitors with limited mobility, special needs/disabled and provider of wheelchair access/handicap vehicles for excursions and Airport Transfers.